The Township of North Dundas (ND) has entered into an agreement with Service Line Warranties of Canada (SLWC), a provider of homeowner emergency repair programs, to provide optional service plans to residents in ND. 
Image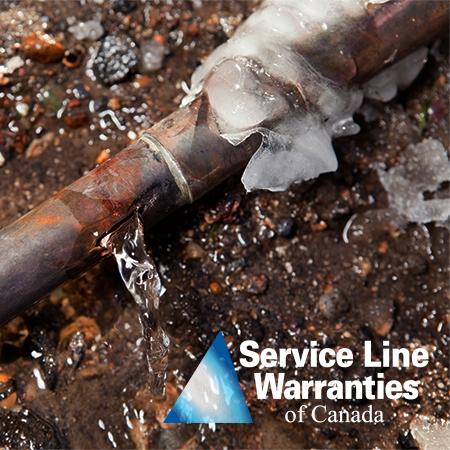 Residential property owners are responsible for the water service and sewer lines on their private property. Optional Exterior Water Service Line, Exterior Sewer Line and Interior Plumbing & Drainage Coverage plans from SLWC can help protect ND homeowners from potentially expensive repair costs due to breakdowns of major systems inside and/or outside their homes. 
Participation is optional and voluntary for homeowners in ND and it is not a ND program. SLWC and ND will not go door-to-door or call residents to market these optional warranty plans. SLWC is solely responsible for the administration and service of the warranty programs. A homeowner who chooses to enroll in this program should do so with the knowledge that ND in no way warrants or is liable for the work or performance of SLWC. 
Coverage Plans Available
Exterior Water Service Line Coverage: Covers the cost of repairing broken or leaking outside water lines.
Exterior Sewer/Septic Line Coverage: Covers the cost of repairing broken, leaking or clogged outside sewer/septic lines. 
Interior Plumbing & Drainage Coverage: Covers the cost of broken or leaking water or sewer lines inside the house, including drain lines connected to the main sewer stack. This does not cover faucets or fixtures, venting issues or gas lines. 
Service Line Diagram
Image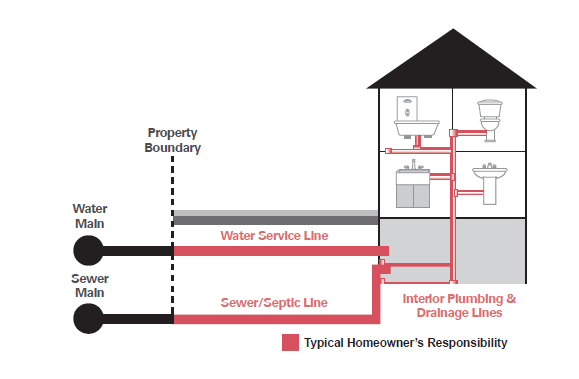 Benefits
Residents are Benefitting: residents are becoming more educated about their responsibilities with the water and sewer lines that service their homes.
Common and Expensive Problem: Water and sewer line problems are common and expensive. Repairs to lines on homeowners' property are typically not covered by basic homeowners insurance or by ND and can be quite expensive.
Peace of Mind: Coverage through SLWC offers ND homeowners peace of mind. SLWC is available 24 hours a day, 7 days a week, 365 days a year, including holidays. Repairs are given the highest priority and local, licensed, and approved contractors are dispatched to customers' homes to make the necessary covered repairs — all with no callout fees or deductibles.
Trusted Partner: ND has partnered with SLWC, part of HomeServe offering a program that is used by over 1000 cities, municipalities, and utilities across North America, including over 65 in Ontario. SLWC has been in business since 2014 and is accredited by the Better Business Bureau with an A+ rating. SLWC and its parent, HomeServe, provide service to more than 4.7 million homeowners, and has performed more than 6 million repairs for customers, and received high ratings from customers receiving service.
SLWC Contact Information
SLWC toll-free phone number: 1-866-922-9004