Image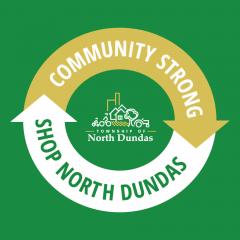 Are you an entrepreneur? Are you thinking about starting up or buying a business? Are you looking for more information about running or managing your business? North Dundas, in collaboration with various partners, has several tools to assist entrepreneurs.
Economic Development Strategic Action Plan
The Township of North Dundas adopted its Economic Development Strategic Action Plan in May 2012. 
North Dundas Economic Development Strategic Action Plan Updated 2016
Entrepreneurial Self-Assessment
Do you have what it takes to be an entrepreneur? Access the Entrepreneurial Self-Assessment Tool which will help you determine if your experience, attitude, goals and lifestyle are compatible with owning your own business.
Ontario Business Registry
To be launched by the Province on October 19, 2021, the new Ontario Business Registry will now be able to complete over 90 transactions online, including registering a new business and dissolving an existing one.
Cornwall Business Enterprise Centre
The Cornwall Business Enterprise Centre is here to help entrepreneurs succeed. They can help businesses to develop a business plan, offer one-on-one business coaching, market research assistance and financial opportunities for up-and-coming entrepreneurs.
Business Organizations
North Dundas Chamber of Commerce: The North Dundas Chamber of Commerce strives to raise awareness about the benefits of patronizing local business to the consumer base in the township and regions beyond. Ongoing campaigns around shopping locally are one aspect of that effort. This carries over to the business-to-business side of local trade as well: The Chamber encourages member enterprises to spend their dollars with other members when possible. Within our organization, businesses find common cause by networking, sharing experiences as entrepreneurs and building alliances that benefit the bottom line and the community.
MyShopLocal.ca: Support your local business community the next time you go shopping, visit the My Shop Local directory for a listing of businesses by category. Use the "Add To Listing" feature to add your business to the directory today.
Winchester Downtown Revitalization Committee: The Winchester Downtown Revitalization Committee is comprised of local business owners and residents who volunteer their time towards the beautification of the Winchester downtown core. A sample of the projects that were brought to fruition by the Committee are the decorative painting of the hydro poles and the revitalization of Sweet Corner Park.
Evolution of Sweet Corner Park Presentation
Eastern Ontario Women In Business: The EOWIB is a dynamic and growing group of business women with diverse backgrounds and careers. They share expertise, knowledge and successes in a supportive atmosphere that encourages personal and professional growth and prosperity. Whether you have an established business and are looking to broaden your network or are a new entrepreneur looking for support, this is the place for you.