Image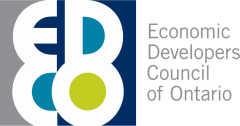 The Township of North Dundas is a proud member of the Economic Developers Council of Ontario (EDCO). https://www.edco.on.ca/
North Dundas Community Improvement Plan
The North Dundas Community Improvement Plan (CIP) is a community initiative that works towards improving our business community. The CIP offers business owners and commercial landlords the opportunity to access funding through the form of grants and loans to improve and enhance existing commercial buildings and grounds.
Community Improvement Plan/Regional Incentives Program
Community Improvement Plan Application Form
SDG Regional Incentives Program
The Regional Incentives Program (RIP) is part of a broad, progressive framework that supports regional economic growth. The RIP is incorporated as part of the North Dundas CIP and offers additional economic development tools to existing businesses. Find all the details and the application form on the SDG Regional Incentives Program funding page. 
SDG Regional Tourism Grant Program
The SDG Regional Tourism Grant Program is designed to help existing businesses and organizations increase visitation to Stormont, Dundas and Glengarry's tourism attractions. 
SDG Regional Tourism Information Signs
SDG Tourism Information Signs are the recognizable blue signs on SDG County roads that make it easier for tourists to find local attractions and services.
Federal & Provincial Funding and Support Programs
Contact the North Dundas Economic Development Office to learn about the funding and support programs offered by the Federal and Provincial governments and how they can help your business succeed.