Image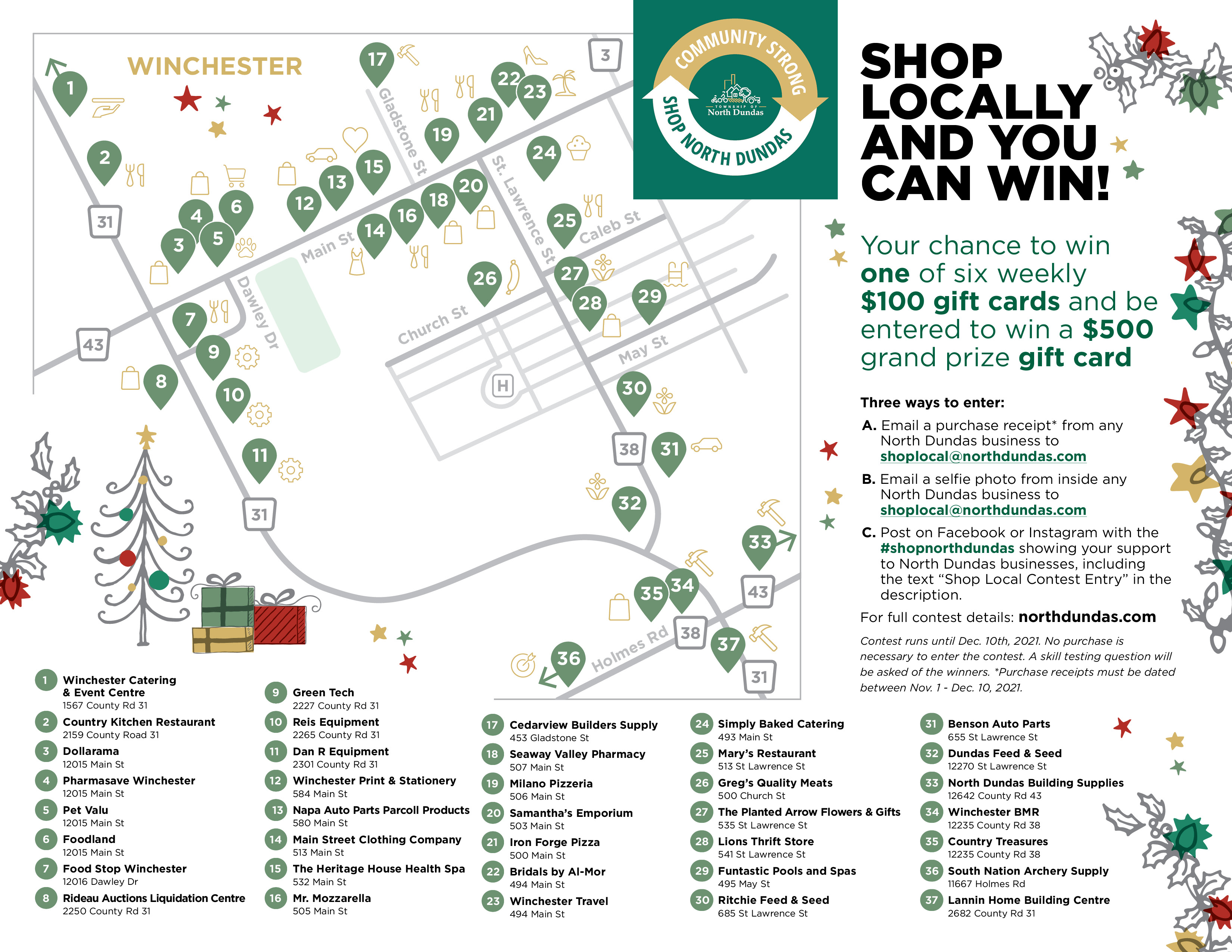 Image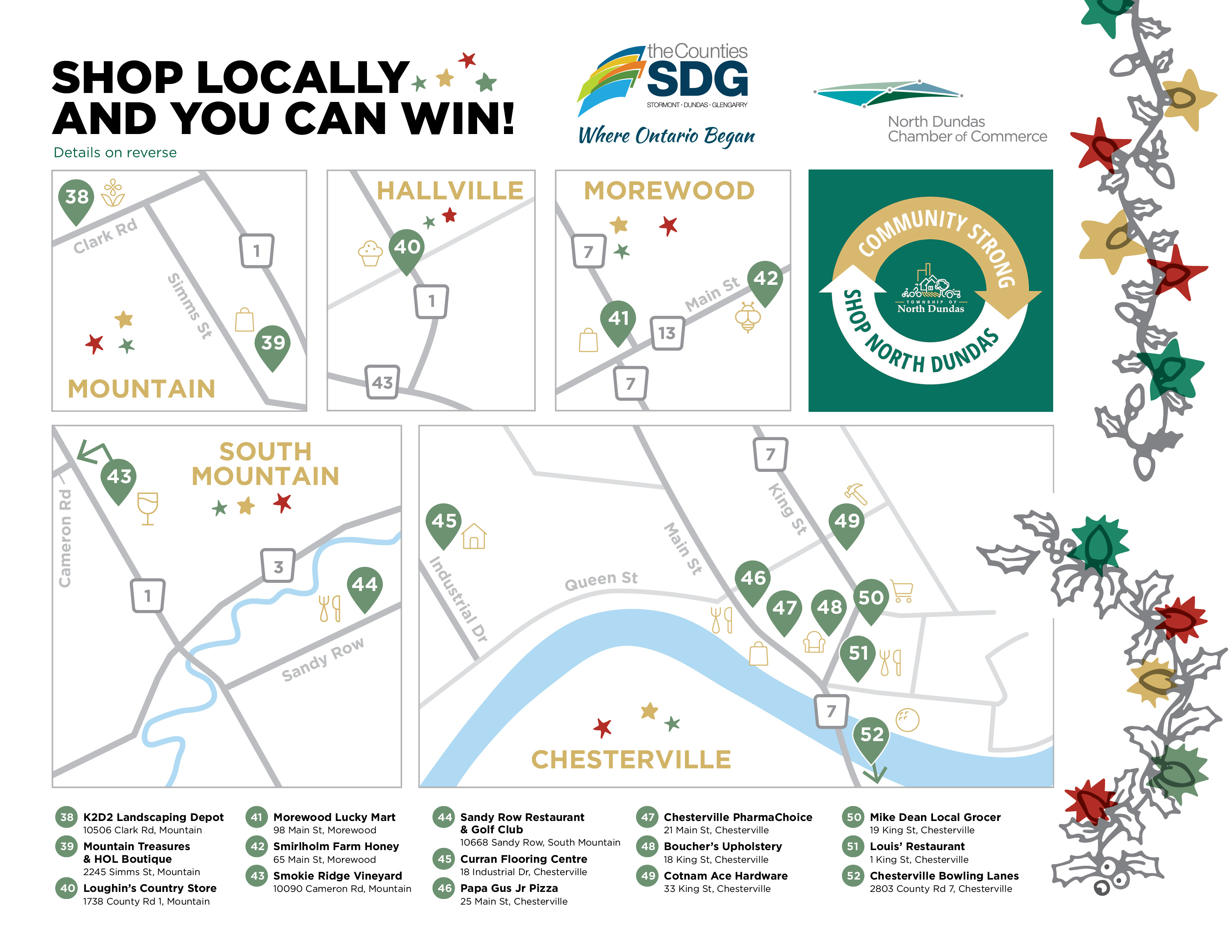 "Shop Locally and You Can Win!"
Week 1 $100 Gift Card Winner: Sandy Burns picked Main Street Clothing
Week 2 $100 Gift Card Winner: Susan Smith picked Main Street Clothing
Week 3 $100 Gift Card Winner: Roger Seguin picked Winchester BMR
Week 4 $100 Gift Card Winner: Emily Brunet picked North Dundas Building Supplies
Week 5 $100 Gift Card Winner: Kristen Hill picked Foodland
Support North Dundas business from November 1st to December 10th.
There will be six weekly draws for your chance to win a $100 gift card to a North Dundas business of your choice. 
To be entered into the contest, email a purchase receipt from a North Dundas business or a selfie picture of yourself inside a North Dundas business to shoplocal@northdundas.com. You can also enter the contest by posting on Facebook or Instagram with the #shopnorthdundas showing your support for North Dundas businesses, including the text "Shop Local Contest Entry" in the description.
Submit as many entries as you wish. Include your name, phone number and name of the store in your email. If you post on social media, you will receive a direct message if you are a winner. No purchase is necessary to enter. A skill testing question will be asked of the winners. Repeat winners are not permitted for the weekly $100 gift card draws. Purchase receipts must be from a purchase between Nov.1-Dec.10.
There will be one grand prize draw from all submissions at the conclusion of the contest to win a $500 gift card to a North Dundas business featured on the map, as chosen by the winner.
Use the Shop Local map as a starting point for your holiday shopping. Anyone can enter the contest, though receipts and selfie photos must be from North Dundas businesses to be eligible, you are not limited to the businesses shown on the map. Any business that is selling a product or service in North Dundas can be supported and would qualify as eligible to have a receipt, selfie photo or social media post submitted as an entry into the contest. 
This initiative is supported in partnership with the North Dundas Chamber of Commerce and the Counties SDG.
Image

Image